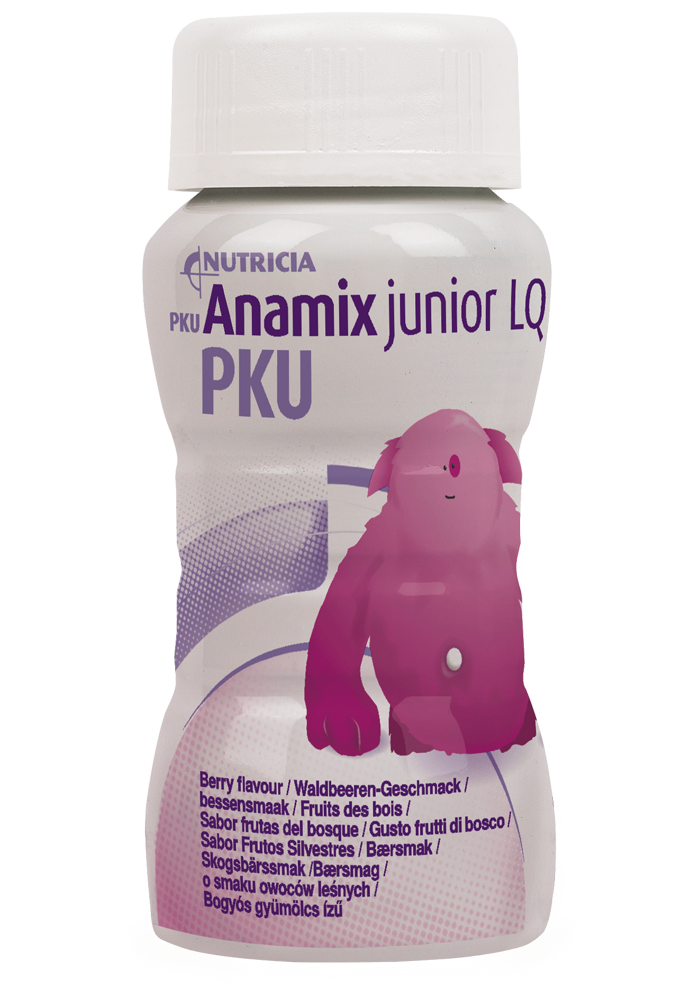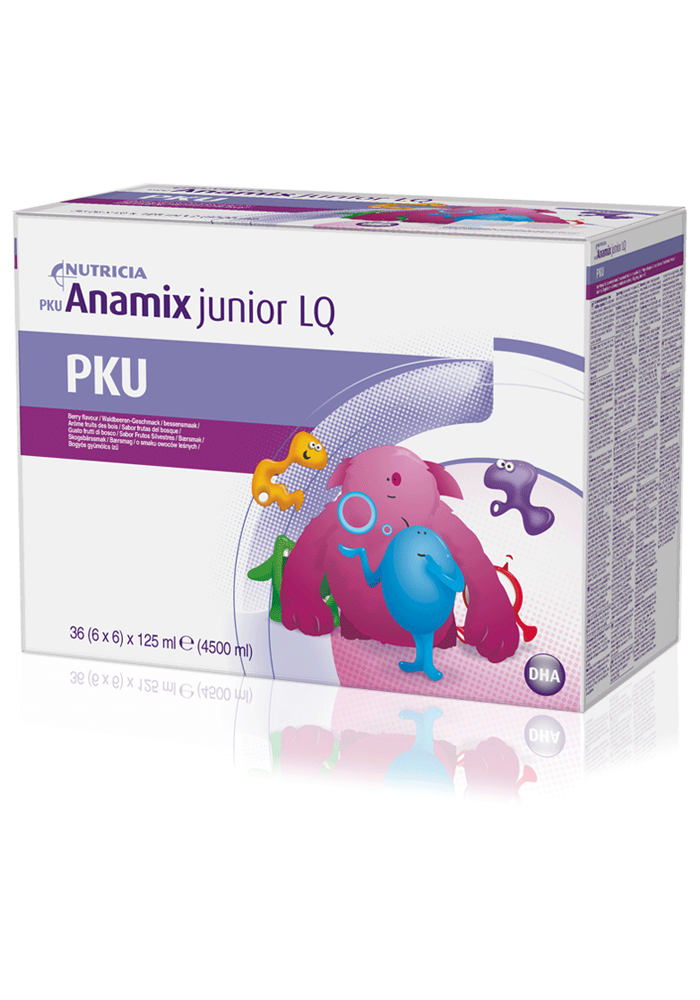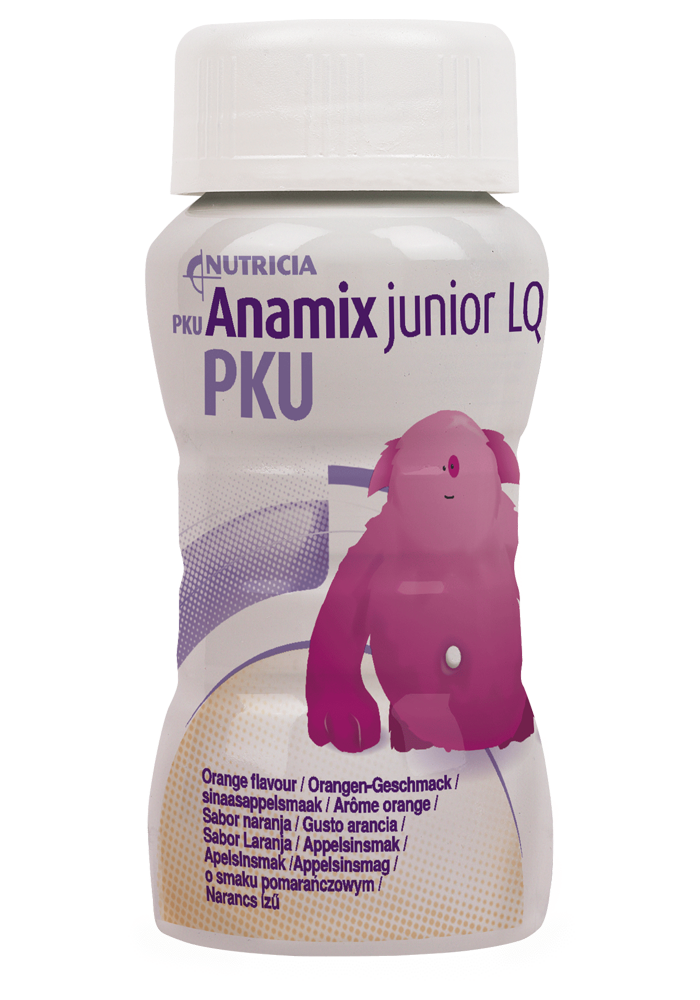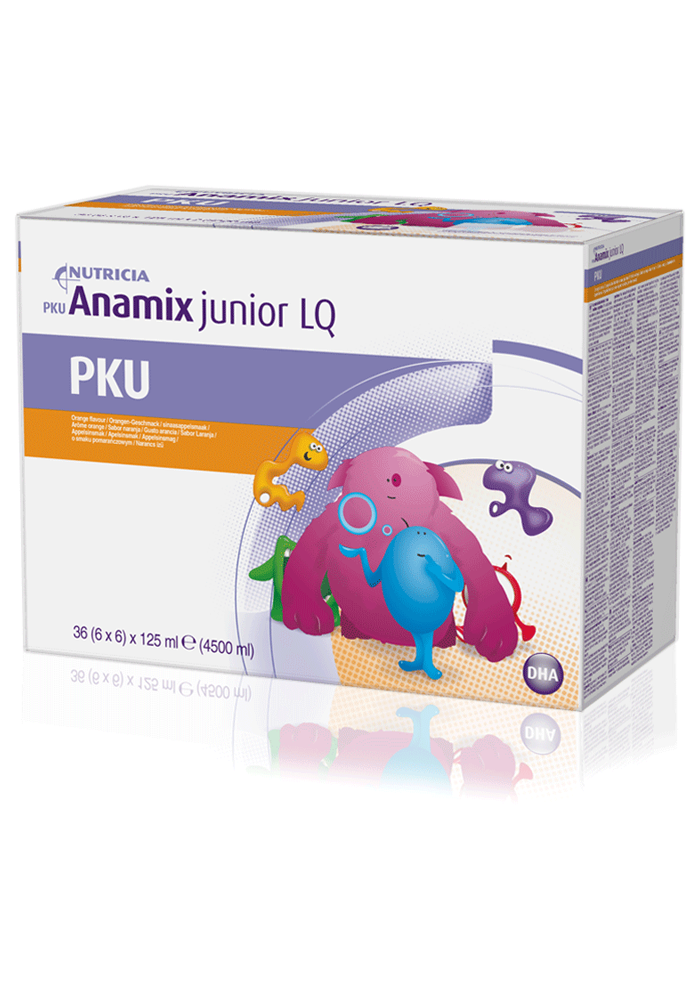 PKU Anamix Junior LQ
Indications
For the dietary management of proven PKU in children aged one to ten years.
Order information
Contact Nutricia Customer Care 0800 688 747
Flavour
Size
Code
Units Per Carton
Pharmacode
Berry
36 x
125ml
49688
1
2400499
Orange
36 x
125ml
49689
1
2400502
Sample Requests
Please contact the Nutricia Metabolic Key account manager
for your region.
Product Information
PKU Anamix Junior LQ is a phenylalanine free liquid drink containing a balanced mix of the other essential and non-essential amino acids, carbohydrate, fat (including Docosahexaenoic Acid (DHA)), vitamins, minerals and trace elements. Available in Orange and Berry flavours.
Features
Contains Phe-free protein (amino acids), carbohydrate, fat, essential vitamins and minerals and trace elements.
Provides optimal nutrition tailored to meet the nutritional needs of children aged 1-10 years.
Contains omega 3 fats (DHA)* to support healthy growth and development.
A little provides a lot! Each bottle (just 125ml) provides 10g protein equivalent.
Perfect for school, sport and family outings.
* Contains 48mg Docosahexaenoic Acid (DHA) per 100ml.
Direction of Use
PKU Anamix Junior LQ is best served chilled and consumed immediately.
Shake well before consumption.
Storage
Store unopened bottles in a cool, dry place away from sunlight.
Once opened, store in a refrigerator and use within 6 hours.