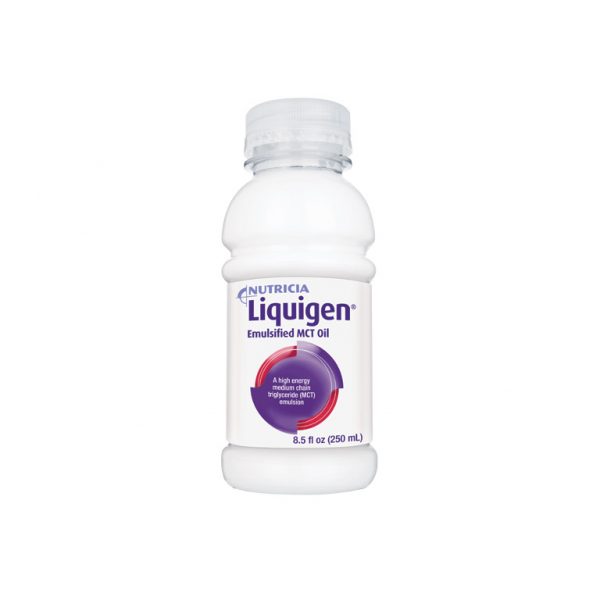 Liquigen
Indications
For use in conditions requiring high energy where fat absorption is impaired and where a high MCT intake is indicated.
Can be used as part of the MCT ketogenic diet.
Can be used to fortify a wide variety of drinks and foods and is also useful as an energy enhancer in tube and sip feeds.
Suitable for infants, children and adults.
Order information
Contact Nutricia Customer Care 0800 688 747
Size
Code
Units per carton
Pharmacode

4 x 

250ml

73564

 

4
2441241
Sample Requests
Please contact the Nutricia Metabolic Key account manager
for your region.
Product Information
An emulsion consisting of approximately 50% MCT Oil and 50% water
Direction of Use
Can be used straight from the bottle or as a milk substitute and can easily be flavoured, e.g. milkshake syrups.

 

May require dilution for children under five years of age. 

 

Shake well before use.
Storage
Store in a dry place away from direct sunlight between 4C – 25C. 

 

Once opened, store in a refrigerator and use within 14 days. 

 

Always replace the lid after use.