Weaning can happen in three ways:
It can be a mutual decision – the easiest and most comfortable way to do this is when baby starts to show an interest in food
Mother-led weaning
Baby-led weaning – when baby stops showing an interest in breastfeeding.
Solid foods can be introduced to a baby from 6 months.  To aid the weaning process it is important to take it slowly, offer plenty of cuddles and support.
[thumbs-rating-buttons ]
You might be interested in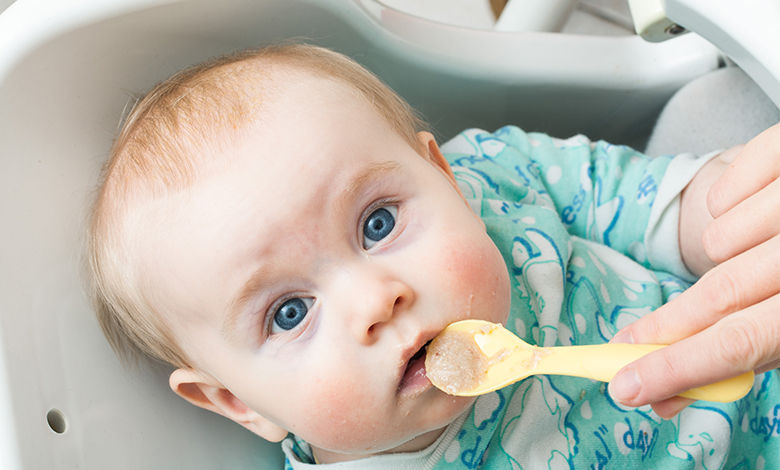 Try Our Baby Symptom Checker
Does your baby have tummy troubles, issues with feeding or won't stop crying? If your baby is less than 12 months old, our Baby Symptom Checker is a useful way to capture your baby's symptoms for your discussion with your HCP.

6 common concerns you may have about your baby
Even healthy babies can have feeding and digestion problems. Misunderstanding the signs and treating the symptoms can get in the way of a happy household.