Most babies will show signs they are ready to try solid food at around six months. Here's what to look for.
At around six months of age you should start to notice signs that your baby is becoming interested in food. She may be watching you eating, she may start to lean forward and reach for food, or even open her mouth to show she wants to get in on the action.
These signs indicated that you're about to enter the wonderful, messy world of feeding your baby solids.
The best time to start solids
Before you introduce solids, your baby should have good head control and be able to sit comfortably while supported in a high chair or baby seat. Now is the time to invest in one, if you haven't already done so. For their first taste of solid food, they need to be able to close their mouth around a spoon and keep the food in their mouth.
Research suggests that around six months (but not before 4 months) is the optimal time for introducing solids to your baby's diet. Before then, they will be getting all the hydration and nutrients they need through breastmilk or formula – which will remain their major source of nutrition for their first year of life.
[thumbs-rating-buttons ]
You might be interested in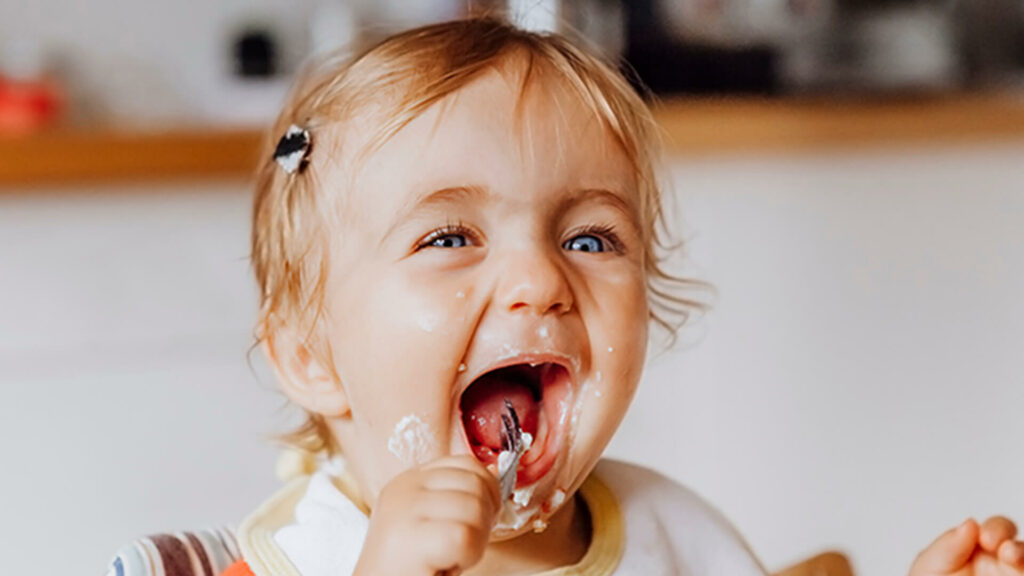 11 useful tips for encouraging toddlers to be brave in their food choices
Expanding any toddler's food horizons is a test of time, patience and perseverance. Learn tricks and tactics to help develop their palate!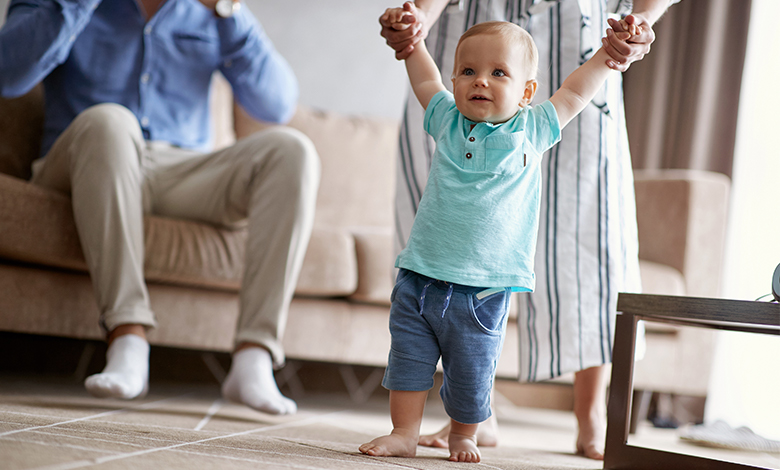 5 things you need to know when your toddler starts walking
Learn how to navigate the adventures that will arise when your toddler starts walking.