Some foods are more likely to cause allergic reactions than others. These include wheat-based foods (gluten), milk, eggs, soy, fish, shellfish, sesame (tahini), peanuts, and treenuts (almonds, walnuts etc).
You should always monitor your baby closely when you first introduce a new food to their diet. Try to introduce food allergens one at a time and wait one or two days before introducing another allergen.  This way, if an allergic reaction occurs it will be easier to identify which food is responsible.
[thumbs-rating-buttons ]
You might be interested in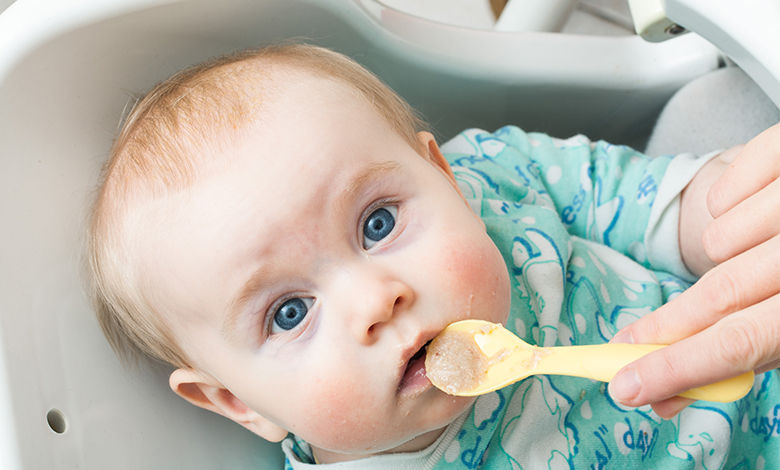 Try Our Baby Symptom Checker
Does your baby have tummy troubles, issues with feeding or won't stop crying? If your baby is less than 12 months old, our Baby Symptom Checker is a useful way to capture your baby's symptoms for your discussion with your HCP.

6 common concerns you may have about your baby
Even healthy babies can have feeding and digestion problems. Misunderstanding the signs and treating the symptoms can get in the way of a happy household.