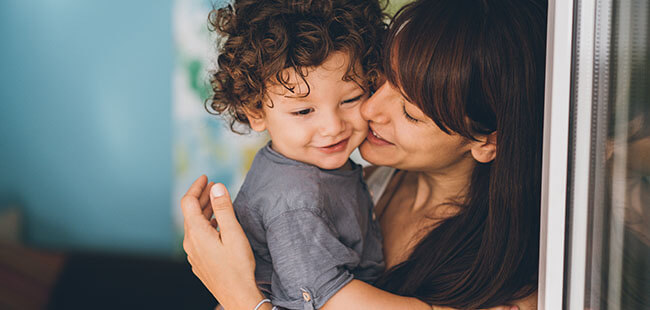 Cows' milk is one of the most common causes of food allergy, affecting around 1 in 50 infants across Australia and New Zealand.1-2 The majority (92%) of children with milk allergy experience 2 or more symptoms,3 which commonly include: 

Up to 90% prevalence of dermatological symptoms4
Eczema
Urticaria (hives)
Rashes
Up to 60% prevalence of gastrointestinal symptoms4
Reflux
Blood in stools
Vomiting
Constipation
Diarrhoea
Up to 30% prevalence of respiratory symptoms4
Wheezing
Coughing
Respiratory distress
Hear from mums with CMA children
Reflux at one end, mucousy stools at the other.  Thankfully, my GP found the connection.
A lot of wind and a little rash signalled a bigger problem.
A bright rash covered her face, but her phlegmy throat uncovered the problem.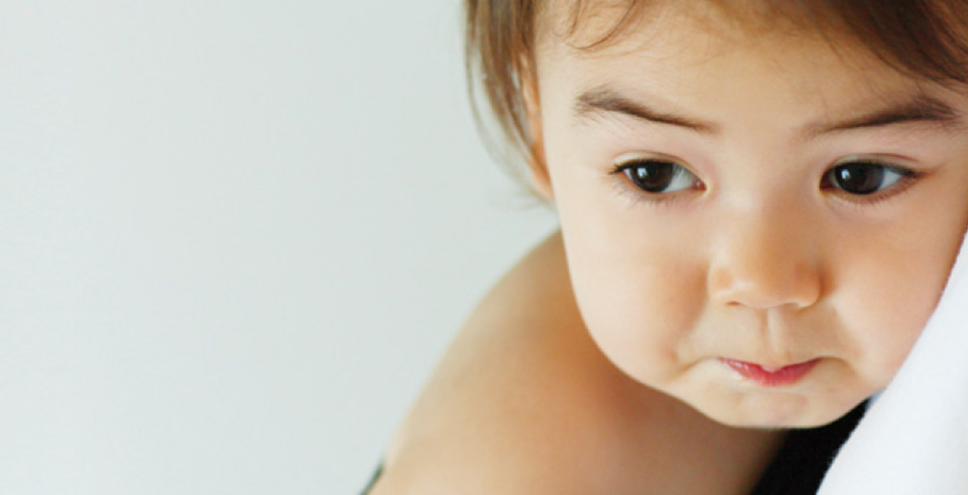 Infant Regurgitation & mild Reflux
The terms regurgitation and reflux are often used interchangeably to describe the regurgitation or 'spilling' of feeds.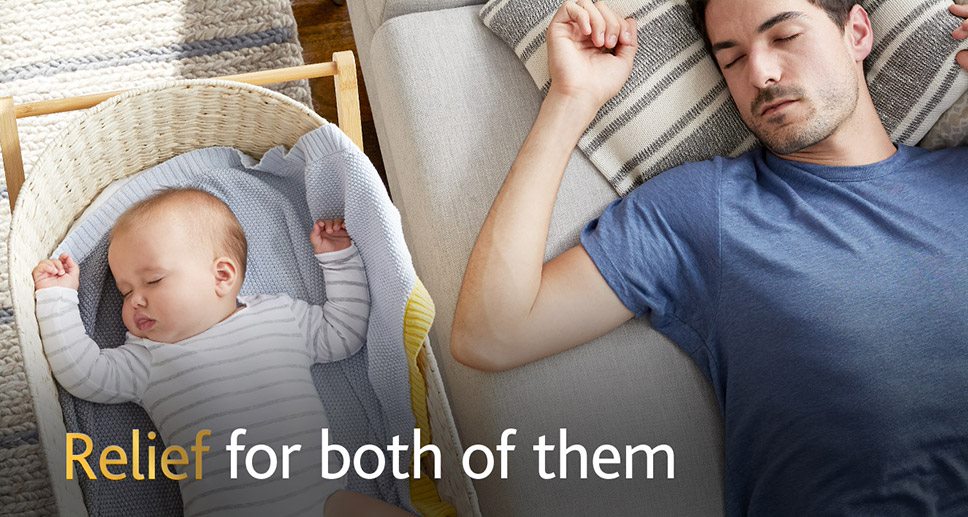 Infant Colic
Infant colic is a common problem that affects around 20% of infants. Primarily identified by an infant's irritability or repeated crying, colic can have adverse impact on an infant's feeding habits, such as the premature cessation of breastfeeding.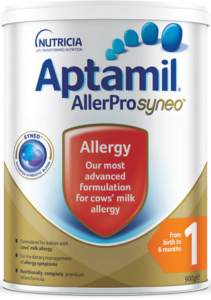 Aptamil Allerpro Syneo Infant Formula (0-6 months)
A nutritionally complete, premium extensively hydrolysed formula (eHF) for infants from birth (0-6 months) with confirmed mild to moderate cows' milk and/or soy protein allergy (not anaphylaxis), requiring a partial or complete breast milk substitute.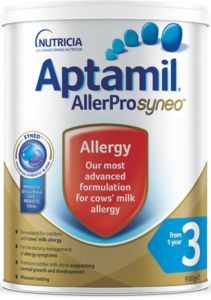 Aptamil Allerpro Syneo Toddler Milk Drink
A premium extensively hydrolysed formulation (eHF) for toddlers from 1 year of age, with confirmed mild to moderate cows' milk and/or soy protein allergy. (not anaphylaxis)
Meet our Careline experts
Our Nutricia Careline team of dietitians, nutritionists and midwives are here to help with any questions.