 Recipe: Cheesy risoni pasta
At nine months, your baby has probably had a few months' experience eating solids. Could it be time for a new recipe? Try this easy-to-make risoni and cheesy pumpkin puree for something different.Cheesy risoni pastaSuitable age: from 9 monthsMakes a single serveRisoni pasta is a marvel for kids: it looks like rice, but after a few bites the trick is revealed – and wide smiles follow. This simple recipe mixes the goodness of pasta with a soft, cheesy pumpkin mash, giving your baby a healthy dose of energy and nutrients for the day.Additional nutrition info:
Ingredients
Small wedge of pumpkin, about 250g pumpkin
2 tbsp milk
1/4 cup risoni pasta
¼ cup grated cheese
Method
Remove pumpkin skin and seeds. Dice around 1 cup of pumpkin.
Cook pumpkin in boiling water until soft. Drain and mash well. Mix in milk to give pumpkin a soft, moist consistency.
Cook risoni pasta in boiling, lightly salted water for about 10 minutes until it's soft to the bite.
Drain risoni in a sieve, then mix with the pumpkin and cheese Stir to blend. Add a little milk if it's too think. Serve warm.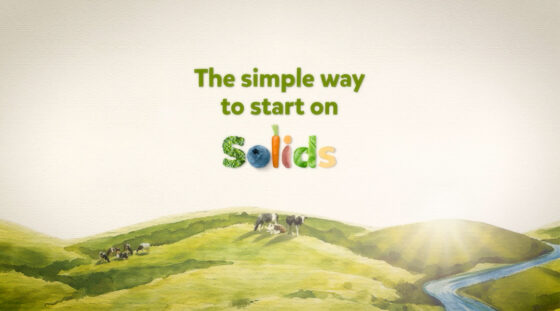 The simple way to start on solids
At around six months, your child can be introduced to solid foods for the first time. This is a big moment for parent and child alike. And as with all the steps of a child's development, there are simple ways to make it work. Here are a few steps you can take when introducing solid food to your little one.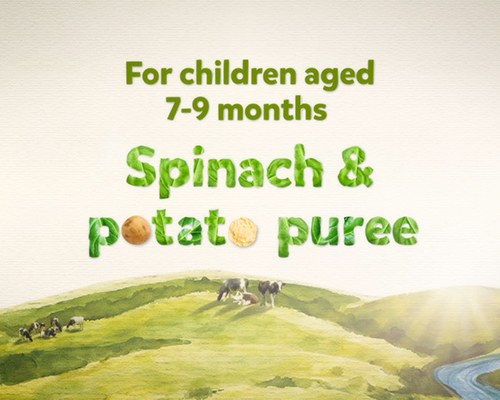 Recipe: Spinach and potato puree
It can sometimes be a challenge to get even an unfussy eater to eat healthily. But with this simple and healthy spinach and potato puree baby food recipe, you'll have your little one going "nom, nom, nom" before you can say, "Here comes the aeroplane."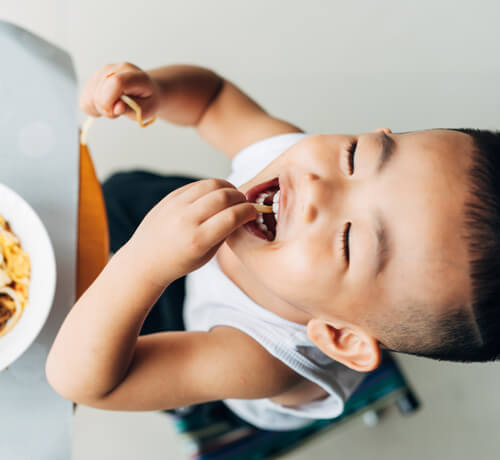 Healthy food ideas for babies and toddler
The eating habits and food tastes that toddlers develop can stay with them into adulthood. To encourage healthy eating, we've put together this helpful nutrition guide for children aged between 7 months and 3 years.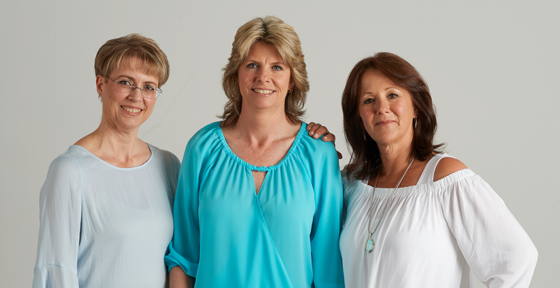 Meet our Careline Experts
Made up of midwives, dietitians and mums, our Careline can help with all your parenting questions. Your support crew just got bigger!