 3 simple ways to start your baby on solids
At around six months, your child can be introduced to solid foods for the first time. This is a big moment for parent and child alike. And as with all the steps of a child's development, there are simple ways to make it work. Here are a few steps you can take when introducing solid food to your little one.Take it slowAs your baby will be trying many new foods at this time, it's a good idea to wait three to five days between introducing each new food. This approach lets you see how your child reacts to each food, keeping an eye out for any signs of things like food allergies. The most common foods that may trigger allergic reactions are milk, fish, shellfish, nuts, wheat, egg and soy. There's no need to avoid these foods, but they're best monitored. If you family has a history of allergies, consult a healthcare professional for advice.Solids to startIt's easier to begin with soft pureed or mashed foods. Here are three ideas to get you started:
Single grain iron-fortified cereal
Mix this with your breast milk or your baby's formula.
Pureed fruit and vegetables
No need to add sugar or salt.
Bite-sized-and-soft finger foods
Try a spoonful of small, well-cooked pasta; small amounts of cheese; or well-cooked meats.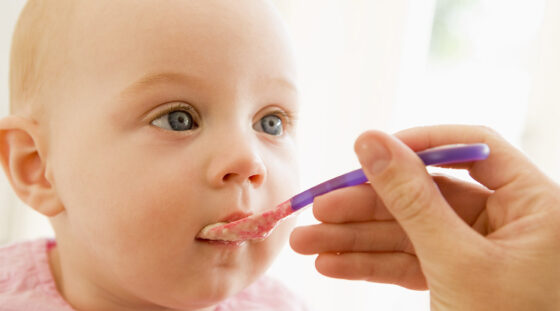 A guide to starting solids
At around six months of age (but not before four months), you should start to notice your baby is becoming interested in food. They might watch you eat, or start reaching for food, or even open and close their mouths while you're eating.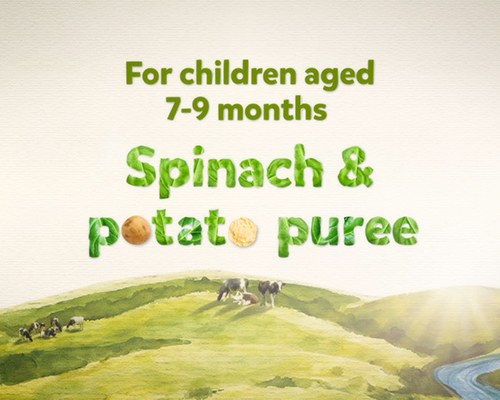 Recipe: Cheesy risoni pasta
It can sometimes be a challenge to get even an unfussy eater to eat healthily. But with this simple and healthy spinach and potato puree baby food recipe, you'll have your little one going "nom, nom, nom" before you can say, "Here comes the aeroplane."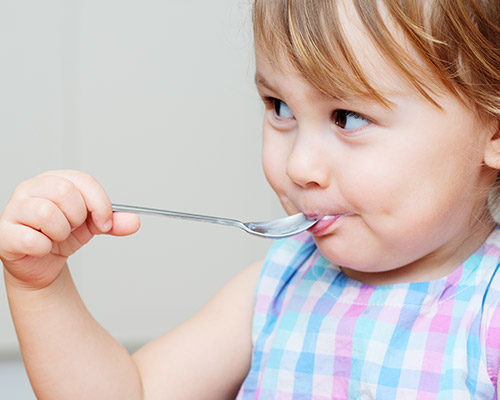 Your most searched for feeding questions
When it comes to feeding your baby, you'll undoubtedly have a lot of questions – and that's a good thing. At Karicare, we want to be a part of your support crew. That's why we've collected some of the most frequently searched for questions to do with feeding and consulted with our expert Careline team to answer them for you.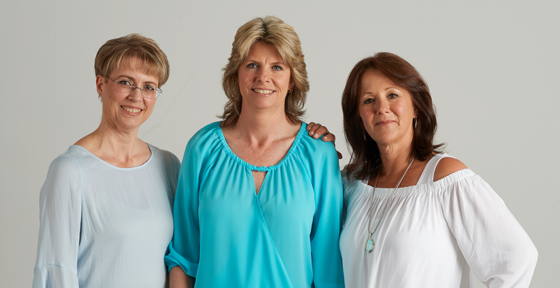 Meet our Careline Experts
Made up of midwives, dietitians and mums, our Careline can help with all your parenting questions. Your support crew just got bigger!