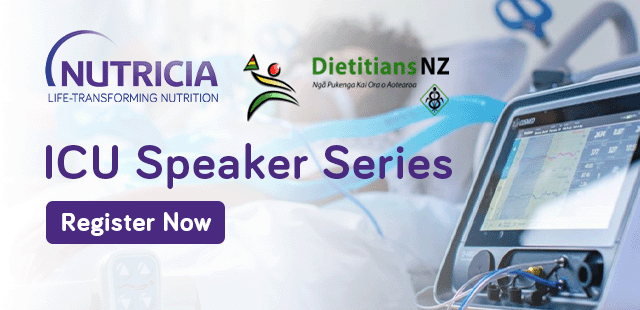 Expand your clinical skillset and join us for an afternoon of learning and reflection regarding the latest ICU nutritional updates.
Welcome esteemed speaker Dr Emma Ridley at our upcoming online sponsored session. Emma will be discussing Nutrition through a continuum: from ICU to ward on the 19th of April.
Attending our ICU speaker series?
If the answer is 'yes', we would be delighted if you joined our exciting virtual symposium. Please fill out the form below to receive a zoom link to the event.

Sign up now for our ICU speaker series
Sign up now for our ICU speaker series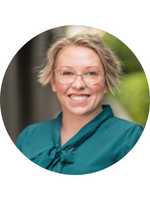 Dr Emma Ridley | Clinical Dietcian, ANZIC-RC, Monash University and Alfred Health
Learn more
Emma is a Senior Research Fellow, NHMRC Emerging Leadership Fellow and leads the Nutrition Program at the Australian and New Zealand Intensive Care Research Centre, Monash University, Melbourne, Australia.
Emma has 17 years of clinical dietetic experience, including as a senior dietitian in the ICU at The Alfred Hospital, Melbourne. After completing her PhD in 2018, Emma's primary research interest is the effect of long term nutrition interventions for the critically ill.
Emma is internationally recognized as a critical care dietitian and researcher, ranked in the top 1% on Expertscape for many clinical nutrition topics and regularly presents both nationally and internationally. Emma has more than 90 peer reviewed publications and has been a named investigator on more than $8 million dollars of research funding. Emma is the CIA on the INTENT trial (NCT03292237) (in 23 sites across Australia) and for NUTRIENT in 46 hospitals in Australia and New Zealand.
Our upcoming experts
May 23rd: Shelley Heunis – Nutrition in the obese critically unwell and case discussion
June 21st: Jonathan Taylor – Basics of mechanical ventilation and nutrition considerations
July 26th: Kirk Freeman – Nutrition and CRRT
For HCP use only – not for distribution to the general public.

Link copied!
Wednesday, 19th April 2023
1:00-2:00pm (AEST) 3:00-4:00pm (NZST)