6 Karicare craft ideas for kids
As your little one becomes an active explorer – testing out their abilities and seeking out new experiences – they'll want to get into everything, including the Karicare Toddler Milk Drink tin. Thankfully, our tins, lids and scoops are all recyclable, but don't recycle them out too fast – why not try upcycling for some simple family fun?Here, we share some easy ways you can satisfy your toddler's creative curiosity with just a Karicare Toddler Milk Drink tin (and a bit of imagination).
1. Sprout and grow
Digging in the dirt, caring for seedlings and watching plants grow day-by-day are activities any parent can share with their child. First, you'll need to sandpaper the tin's edge until they're completely smooth. Then, pierce the bottom of your tin for drainage: turn it upside down and hammer in several holes with a thick nail before placing a layer of pebbles in the bottom (this keeps any sharp edges away from tiny hands). Now, your little one can top with soil, and plant herbs, flowers or native flora in their own mini garden.
2. Bang the drum
Definitely not an activity for quiet time, this project is as simple as it gets. All your little one needs is an empty Karicare Toddler Milk Drink tin and something to bang it with: a wooden spoon, some sturdy chopsticks, or a small rolling pin. Alternatively, encourage bongo drumming with bare hands. Or throw a handful of dried beans or lentils inside and seal with a lid – now it's ready to shake for some maraca music instead.
3. Build a castle
Next time you head to the beach, or the local playground sandpit, come prepared with an empty Karicare Toddler Milk Drink tin and get ready to build some castles. Fill with damp sand and upturn for turrets, roll the tin on its side to flatten out parade grounds, or use as a shovel to excavate moats. Your little one might also want to decorate their creation with foraged twigs, leaves or shells.
4. Make a robot
Lay out some fabric scraps, pipe cleaners, markers, cardboard, tape and safety scissors (if your little one has mastered them) and get to work transforming your Karicare Toddler Milk Drink tin into a friendly robot. Or animal. Or clown. Or anything else your toddler can dream up. They might even like to use some ordinary household objects – spoons, foil, tongs, clean kitchen sponges – to complete their creation.
5. Paint and roll
This is a project ideally done outside – or at least in a large area with good floor protection. First you'll need to build a small ramp: a piece of plywood is ideal, wedged up on one end. Attach paper with sticky tape to cover the ramp. Now it's time for your toddler to squirt different coloured paint across the top of the paper and use the tin to roll the paint down the ramp. You'll end up with some swirly, squishy masterpieces.
6. Bake something good
Get your little one in the kitchen for some baking fun. First, mix up your favourite cookie dough together, encouraging them to measure, pour, knead and mix as much as they're able. Then roll out the dough and use your tin as a giant cookie cutter. Bake and cool, then let your toddler get to work decorating their edible creations with icing, sprinkles, lollies and dried fruit. Make one for each family member and admire them before eating.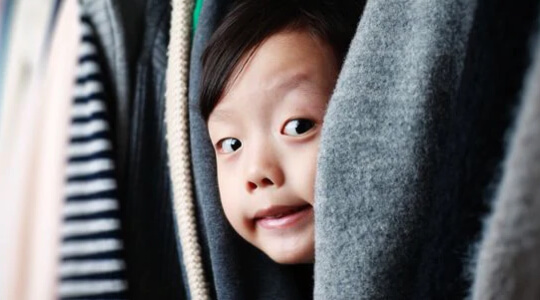 5 fun games to play at home
Days can be long in our current environment. Playing games is critical to developing a child's imagination.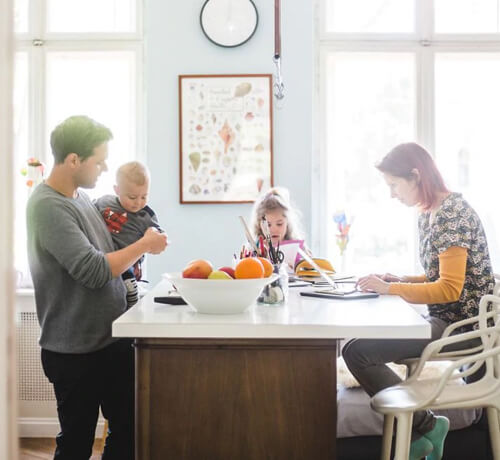 10 tips for organising your stay-at-home life
We know that in this particular time of confinement, a lot of questions are arising on how to organise family life, when we're balancing working from home with children home from school and toddlers running around.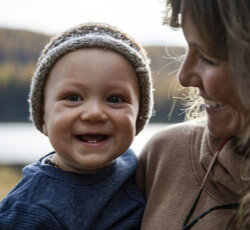 Coronavirus myths vs facts
The Coronavirus can be transmitted everywhere, including places with hot and humid weather. That's why it's important to follow the World Health Organisation's (WHO) tips to protect yourself and your baby from Coronavirus wherever you live or might be traveling to.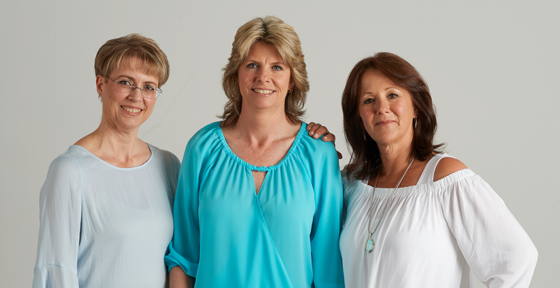 Meet our Careline Experts
Made up of midwives, dietitians and mums, our Careline can help with all your parenting questions. Your support crew just got bigger!