Positive parenting: embrace being 'good enough'
Whether you're an expectant parent carrying a growing bump around, or caring for baby number one, two or three, everybody wants to give their little one the best start possible. Still, there's an awful lot of pressure on mums and dads these days. Our society is obsessed with overachieving, and the same pressure we feel to be hyper-successful in other aspects of our lives – do well at school, get a great job, build the perfect relationship, hone the ideal body – can transfer into child-rearing, too.But is there such a thing as the 'model parent'? What if excellence is over-rated?Perhaps it's time to put perfection aside and start embracing the 'good enough' model of positive parenting outlined below instead. A helpful way of giving yourself and your partner (and your little one) a break.
You don't need to be perfect all the time
It's natural to have aspirations for your baby and yourself as a parent, but if you're aiming for perfection you might want to scale back a bit. Positive Parenting advocates recognise the importance of having realistic expectations from birth to teenage years and beyond. You and your partner – and your baby, too – will be learning as you go along, and that will sometimes be a messy and exhausting process.Remember: children are resilient. You might not always feel like you're doing a 'great' job at parenting, but nobody is perfect 24/7, and nobody needs to be. Even Instagram mums admit their impeccable image doesn't always measure up to what's going on behind the scenes.So relax. If it's good enough for you, it's good enough. This goes for your baby's diet, routine and outfit (yours, too), the dishwashing pile and the number of toys on your floor.
Get to know the baby you actually have
Even the tiniest bundle of joy is a complete human being, and getting to know that individual and value them for who they are can be a rewarding part of parenting. That's the advice from advocates of good enough parenting.Despite what some parenting books might say, there's no single formula for raising children. Each bub is different, so if your little one doesn't respond to a particular parenting method (even one you've used before with their siblings), try another alternative or mixing multiple techniques to find an approach that works for all of you.And enjoy the process! The Raising Children Network suggests caregivers try being in the moment with their little one and spending quality time together. This might mean a shared laugh when you're bathing your bub or reading together, or just plenty of smiles, eye contact, hugs and gentle touches.
Don't forget to look after yourself
Sometimes parenting is tough. There will be sleepless nights, missed meals (and showers), mess, stains and stress. It might get boring. It might get lonely. What's important is to be kind to yourself and take the time for a little self-care when possible. You're allowed to hand over your bub, even for a little while, to a helpful partner, friend or family member – without guilt.Give yourself permission to shower alone, watch a funny video, or grab a quick coffee out with friends. You're also allowed to embrace the good enough mantra and let the cleaning, laundry, emails and cooking slide while you take an extra hour's nap.Looking after yourself might mean shutting out the rest of the world (especially in the early days). Or maybe inviting family and friends over for tea and cuddles whenever possible. Text or email loved ones to let them know what you and the bub are up for. Friends and family will understand either way.
Find your support system and ask them for help
Good enough parents look for advice from friends and family who know them and their little one. And this is where you can start to build your support system as well. Tap loved ones for assistance, plus local parents' groups and helpful online communities.Remember: you're not alone. And it's OK to ask for help. If you're lucky enough to have trusted people living close by, put them to work. Friends and family may not know the best way to support you and your bub (especially those who don't have kids of their own). Don't be shy. Ask for frozen meals and help with housework and laundry. Or just someone to come hang out and hold your baby while you have a shower and a cuppa.You might also want to check in with your partner and make sure they feel encouraged and capable in their new parenting role, too. Sometimes it can be hard to let go. They may not do everything the way you think best. But if it works, then that's good enough.
Learn to trust your own instincts
Children can be incredible and also incredibly frustrating. It's easy to feel like you're not measuring up. It's easy to imagine there might be someone out there who already has this sorted out – the better, smarter, more perfect parent. The one (we promise you) who doesn't exist.Learn to trust your own instincts more and stop chasing perfect. You've got this! But first, chill out just a little bit. And be confident that good enough is good enough.If ever in doubt, reach out for help. The Nutricia Careline team of midwives and dietitians are here to help and reassure you along your parenting journey.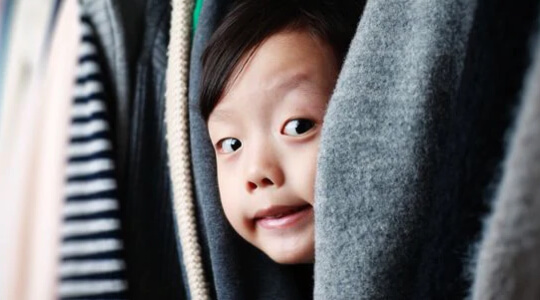 5 fun games to play at home
Days can be long in our current environment. Playing games is critical to developing a child's imagination.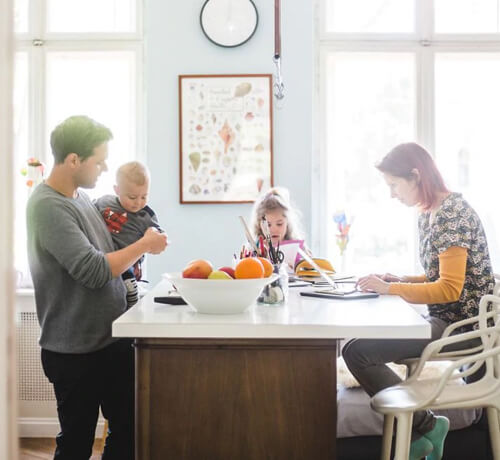 10 tips for organising your stay-at-home life
We know that in this particular time of confinement, a lot of questions are arising on how to organise family life, when we're balancing working from home with children home from school and toddlers running around.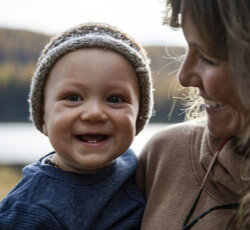 Coronavirus myths vs facts
The Coronavirus can be transmitted everywhere, including places with hot and humid weather. That's why it's important to follow the World Health Organisation's (WHO) tips to protect yourself and your baby from Coronavirus wherever you live or might be traveling to.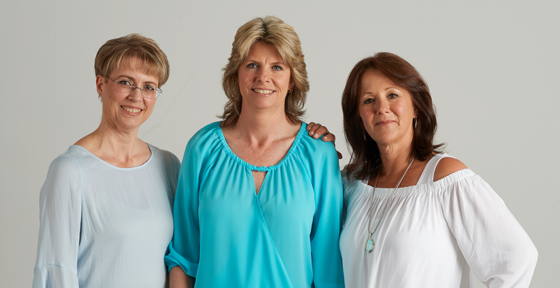 Meet our Careline Experts
Made up of midwives, dietitians and mums, our Careline can help with all your parenting questions. Your support crew just got bigger!