Which modern cloth nappies are best for your baby?
With every bundle of joy comes around 6,000 slightly less joyful nappy changes and during the first six months, you'll probably be looking at up to 12 soiled diapers every single day.
Thanks to simple-to-fasten and pull-on options, disposable nappies have made changing simple. But the downside is the impact they have on our planet, with millions ending up in landfill every year. With this in mind, plenty of parents are hunting for more sustainable alternatives – and the cloth nappy certainly ticks the environmentally-friendly box.
A hugely popular choice before disposables hit the shelves in the 50s, now, it seems like there are approximately a million cloth nappy options out there – pocket nappies, prefolds, all-in-ones, different fasteners and laundry instructions. And this can mean a lot of trial and error trying to find the nappy style (or styles) that align best with your values, routine and, most importantly, baby's needs.
So, here's the rundown on the most common modern cloth nappies and some key questions to ask yourself before you buy.
Popular types of cloth nappies
Flat cloth nappies:
A single layer fabric square – usually terry towelling, hemp or bamboo – which require some origami-style folding to fit your little one, before being safely secured with clips. A waterproof cover is pulled on over the top to prevent any spills from escaping.
Pre-folds
Very similar to a flat cloth nappy but with multiple layers, pre-folds are typically made from cotton or bamboo. They're easily folded into three and then placed inside a waterproof cover.
Fitted cloth nappies
Elasticated at the waist and legs, fitted cloth nappies go on the same way as a disposable nappy, fastening with Velcro or press studs. Although super absorbent, they still need to be worn underneath a waterproof cover.
Pocket nappies
Pocket nappies feature a waterproof cover with a pocket between the outer shell and soft inner layer (typically made from microfleece) which wicks away moisture. Absorption pads are 'stuffed' into the pocket and then removed and replaced as needed.
All-in-twos:
A cross between pocket nappies and all-in-ones, absorption pads are 'snapped' into and out of the all-in-twos' waterproof cover.
What to ask yourself before buying a cloth nappy
Do I trade ease over cost?
Given you'll probably need between 20-24 cloth nappies to start with, cost can be a real deal-breaker.
At one end of the cloth nappy spectrum, you have all-in-ones, which simply fit and fasten in the same way as a disposable. But this simplicity comes at a price (approximately $23 to $32 a pop) – a big step up from the $4 to $18 you'll pay for a flat or pre-fold.
Fitted nappies, which come in at less than all-in-ones but more than a flat or pre-fold, can make a good compromise. But that's not to say you have to commit to just one type of nappy. Using a mix of all-in-ones for when you're out and about and then the cheaper (albeit slightly fiddlier) alternatives when you're at home can provide a nice balance.
And there will inevitably be times when nothing beats a disposable (long car journeys or flights being great cases in point).
How often am I willing to wash?
Between feeds, spit-ups and nappy changes, washing piles up pretty fast with a new arrival.
All-in-ones tend to be more time-consuming, mainly because it's not possible to detach the soiled part of the nappy. While this is also true of fitted nappies, the waterproof cover can at least be separated, meaning you can use one cover for multiple changes and speed up the drying process.
If you're lucky enough to enjoy year-round sunshine and balmy temperatures, then drying time might not be too much of a concern. But if you'll be air drying in the winter months then flats, pre-folds and all-in-twos are likely to be your best bet.
Will cloth nappies last for more than one child?
If you care for your nappies according to washing instructions, there's absolutely no reason why you shouldn't be able to repurpose cloth nappies when your next new arrival comes around.
Many cloth nappies come in 'one-size-fits-most' options, so they'll grow with your baby and can be adjusted for any siblings (a real plus if you have more than one child still in nappies, too).
Pocket nappies can also be easily adapted to suit different babies' wetting cycles, with the option to insert additional 'booster' pads for heavier wetters. They're also a good idea for times when your little one might go longer without a change – like overnight or while they're at daycare.
Can I compromise on materials?
With every material comes a small compromise. Natural fibres, like cotton, are lovely and breathable for your baby, but as some crops require huge amounts of water to produce, they might not be quite as eco-friendly as you'd hope.
If it's green you're going for, hemp uses considerably less water, but is often blended with cotton to make it softer on the skin – always check the label.
Where absorbency is bamboo's major plus point, washing at high heat is a no-no, and the reverse is true for synthetic fibres, such as microfibre and microfleece. Easy to wash, they also offer superior durability and moisture-wicking, but are the least sustainable option.
When it comes down to it, finding one perfect nappy to meet your and your baby's every need might be a long shot. But you can arm yourself with a reliable mix of options that fit with the ebbs and flows of your routine – and do your bit for the planet at the same time.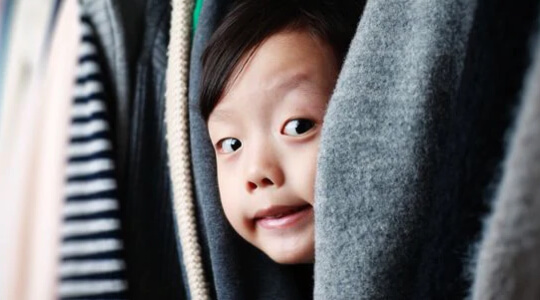 5 fun games to play at home
Days can be long in our current environment. Playing games is critical to developing a child's imagination.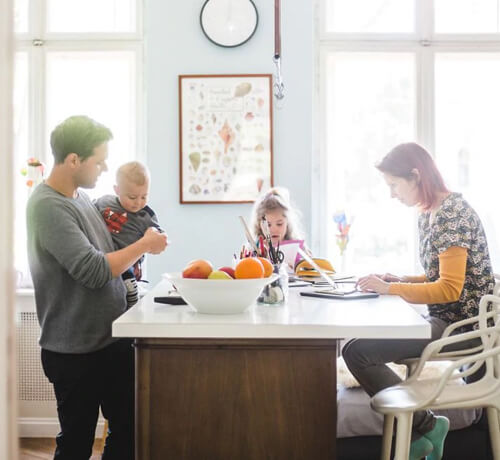 10 tips for organising your stay-at-home life
We know that in this particular time of confinement, a lot of questions are arising on how to organise family life, when we're balancing working from home with children home from school and toddlers running around.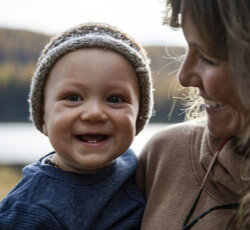 Coronavirus myths vs facts
The Coronavirus can be transmitted everywhere, including places with hot and humid weather. That's why it's important to follow the World Health Organisation's (WHO) tips to protect yourself and your baby from Coronavirus wherever you live or might be traveling to.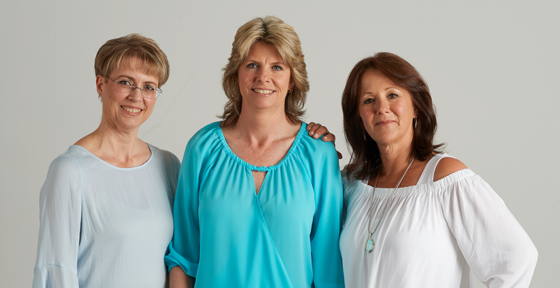 Meet our Careline Experts
Made up of midwives, dietitians and mums, our Careline can help with all your parenting questions. Your support crew just got bigger!