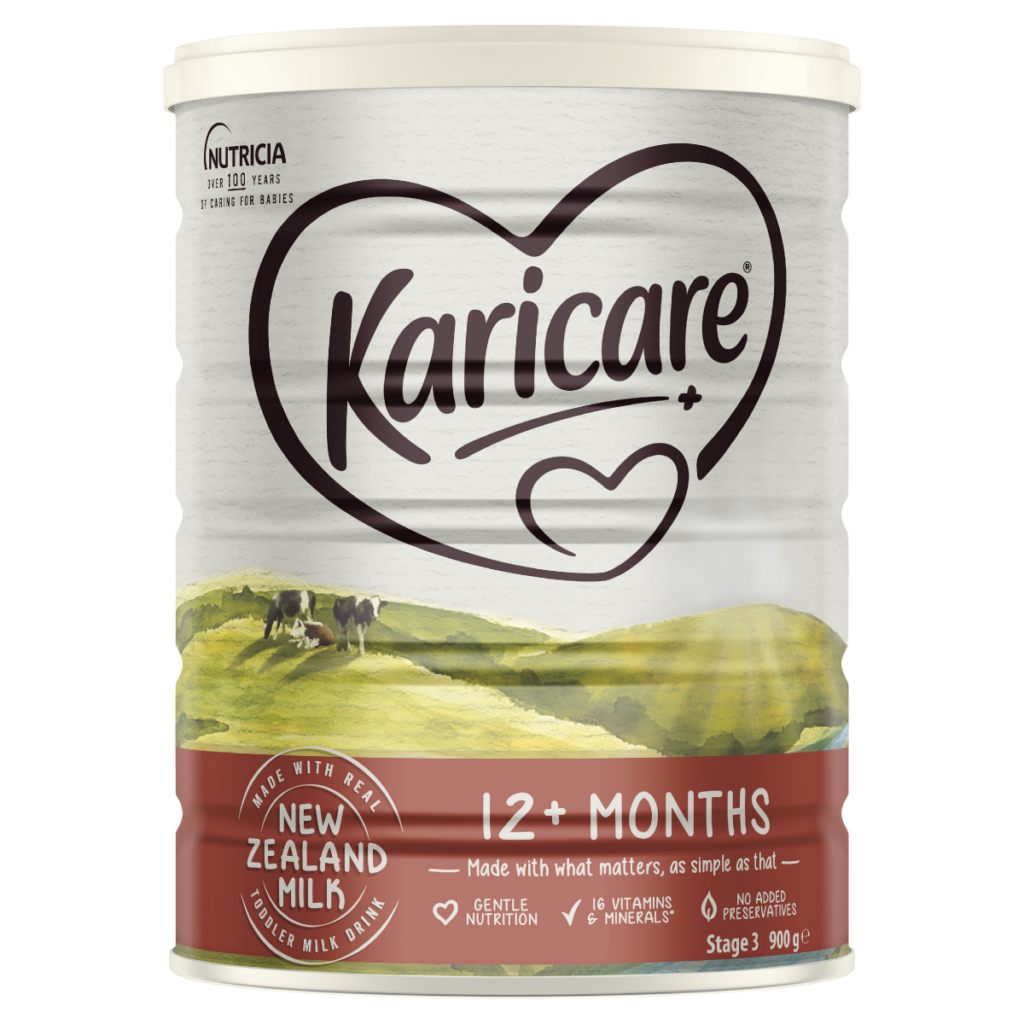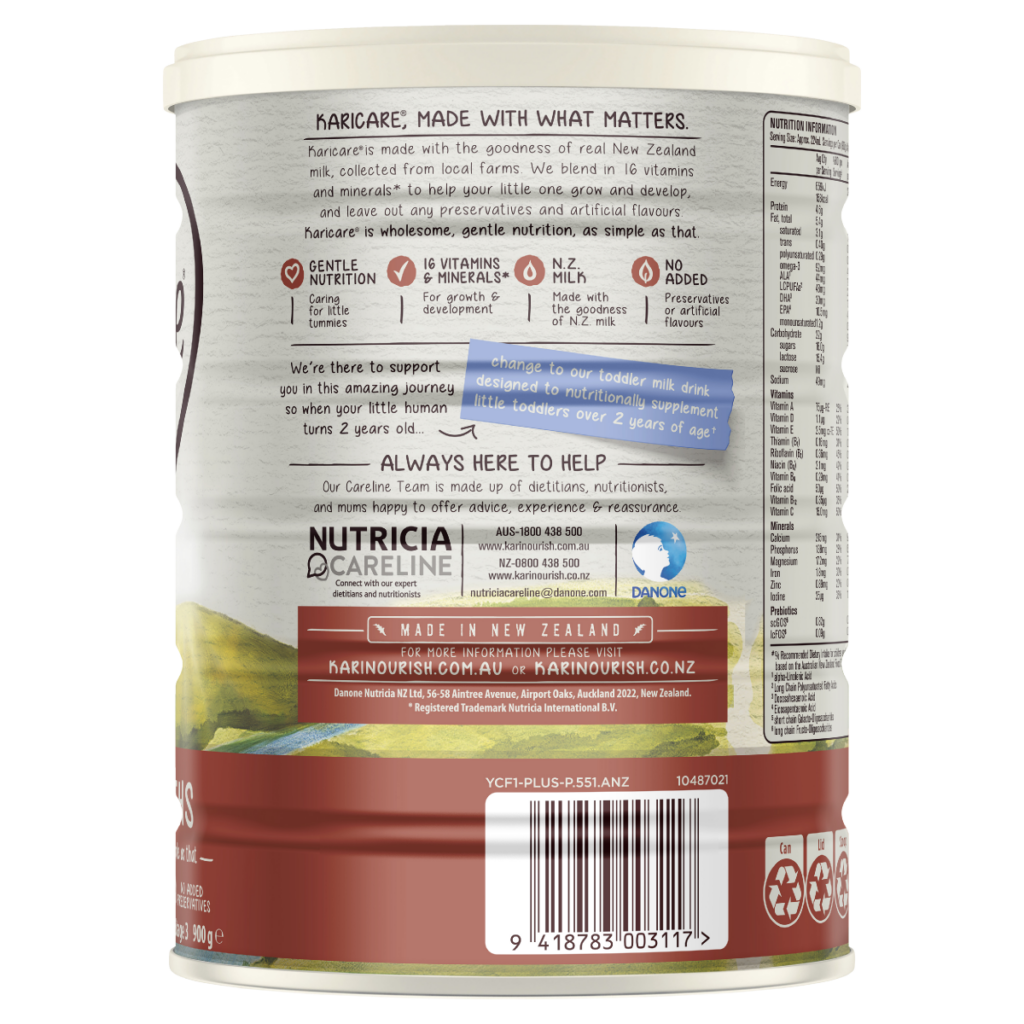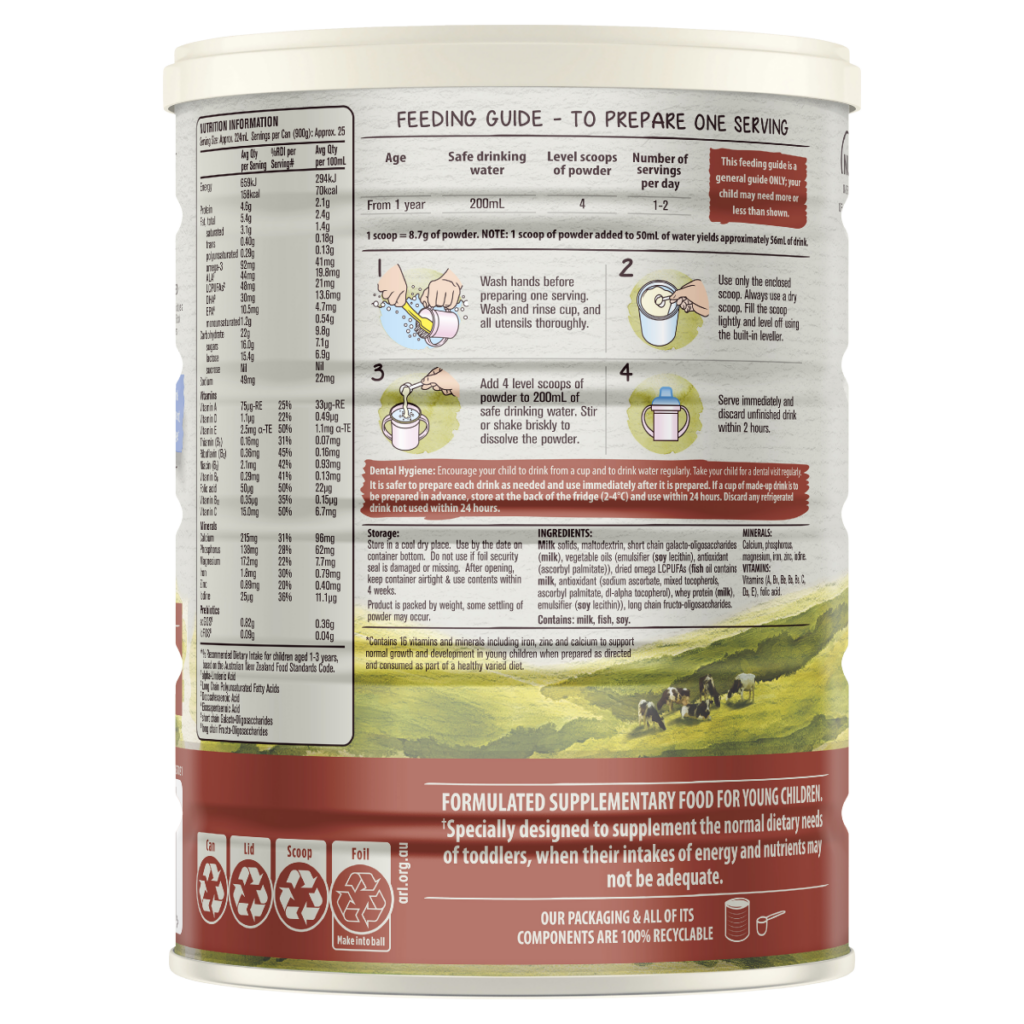 Karicare Toddler Milk Drink
---
Made with the goodness of real New Zealand milk
16 vitamins and minerals, including Iron, Zinc and Calcium to support normal growth and development in toddlers*
With Omega 3 DHA fatty acids
No added preservatives
No added table sugar (sucrose)
100% recyclable tin, lid and scoop
Product Information
Karicare Toddler Growing Up Milk Drink 12+ Months provides the essential vitamins and minerals that help contribute to normal growth and development in toddlers*. It has Calcium and Vitamin D for normal teeth and bone structure, as well as Iron for normal immune system function*. Enjoy peace of mind knowing that your growing toddler is getting quality nutrition. Specially designed to supplement the normal dietary needs of toddlers, when their intake of energy and nutrients may not be adequate.
*When prepared as directed and consumed as part of a healthy and varied diet. At Karicare, we're committed to supporting sustainability. That's why all of our formula tins, including the lid and scoop, are 100% recyclable. Simply pop them into your home recycling bin once they're empty.
Nutritional Information
Serving Size: Approximately 224mL (1 serve)
Serves per can (900g): 25
Ave Qty Per Serve
% Daily Intake Per Serve*
Ave Qty per 100ml

Energy

658 kJ
294 kJ

158 kcal
70 kcal

Protein

4.6 g
2.1 g

Fats - total

5.4 g
2.4 g

—

Saturated

3.5 g
1.6 g

—

Trans

0.43 g
0.19 g

—

Polyunsaturated

0.31 g
0.14 g

—

Total Omega 3

101 mg
45 mg

 —

ALA

1
49 mg
22 mg

 —

LCPUFAs

2
51 mg
23 mg

  —

DHA

3
30 mg
13.6 mg

  —

EPA

4
10.5 mg
4.7 mg

—

Monounsaturated

1.4 g
0.61 g

Carbohydrates

22 g
9.8 g

—

Sugars

16 g
7.1 g

 —

Lactose

15.4 g
6.9 g

 —

Sucrose

Nil
Nil

Sodium

49 mg
22 mg
Vitamins

Vitamin A

75 ug-RE
25 %
33 ug-RE

Vitamin D

1.1 μg
22 %
0.49 μg

Vitamin E

2.5 mg-α-T.E
50 %
1.1 mg-α-T.E

Thiamine (B~1~)

0.16 mg
32 %
0.07 mg

Riboflavin (B~2~)

0.35 mg
44 %
0.16 mg

Niacin (B~3~)

2.1 mg
42 %
0.93 mg

Vitamin B~6~

0.29 mg
41 %
0.13 mg

Folic acid

50 μg
50 %
22 μg

Vitamin B~12~

0.32 μg
32 %
0.14 μg

Vitamin C

15.0 mg
50 %
6.7 mg
Minerals

Calcium

215 mg
31 %
96 mg

Phosphorus

138 mg
28 %
62 mg

Magnesium

17.2 mg
22 %
7.7 mg

Iron

1.8 mg
30 %
0.79 mg

Zinc

0.89 mg
20 %
0.40 mg

Iodine

25 μg
36 %
11.1 μg
Prebiotics

scGOS

5
0.82 g
0.36 g

icFOS

6
0.09 g
0.04 g
*%Recommended Dietary Intake for children aged 1 – 3 years, based on the Australian New Zealand Food Standards Code. 1 alpha-Linolenic Acid2 Long Chain Polyunsaturated Fatty Acids3Docosahexaenoic Acid4 Eicosapentaenoic Acid5 short chain Galacto-Oligosaccharides6long chain Fructo-Oligosaccharides
Feeding guide
Age

Safe drinking Water

(1 serving)

Level Scoops Of Powder*

(1 serving)

Number Of Servings Per Day
From 1 year
200mL
4
1-2
*1 scoop = 8.7g of powder. NOTE: 1 scoop of powder added to 50mL of water yields approximately 56mL of drink. This feeding guide is a general guide ONLY; your child may need more or less than shown.
How to use
Step 1:
Wash hands before preparing one serving. Wash and rinse cup, and all utensils thoroughly.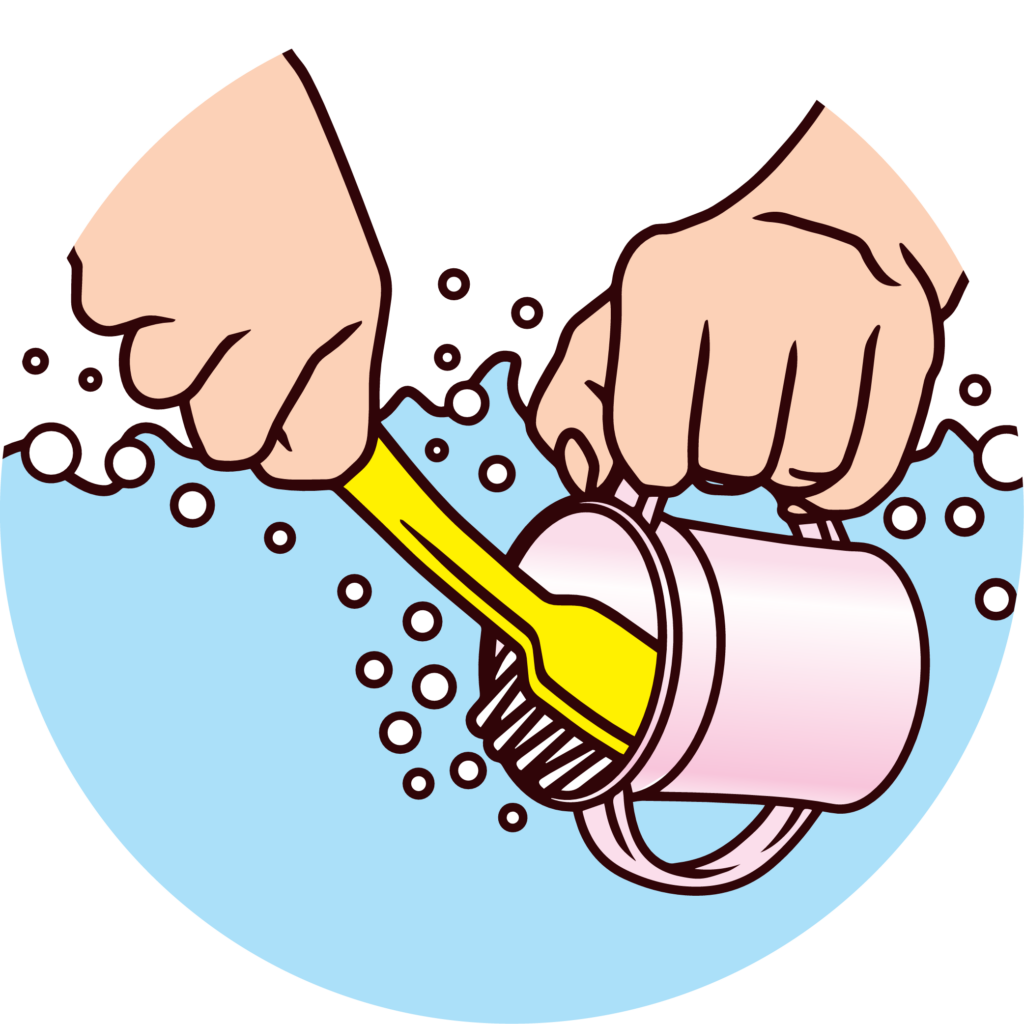 Step 2:
Use only the enclosed scoop. Always use a dry scoop. Fill the scoop lightly and level off using the built-in leveller.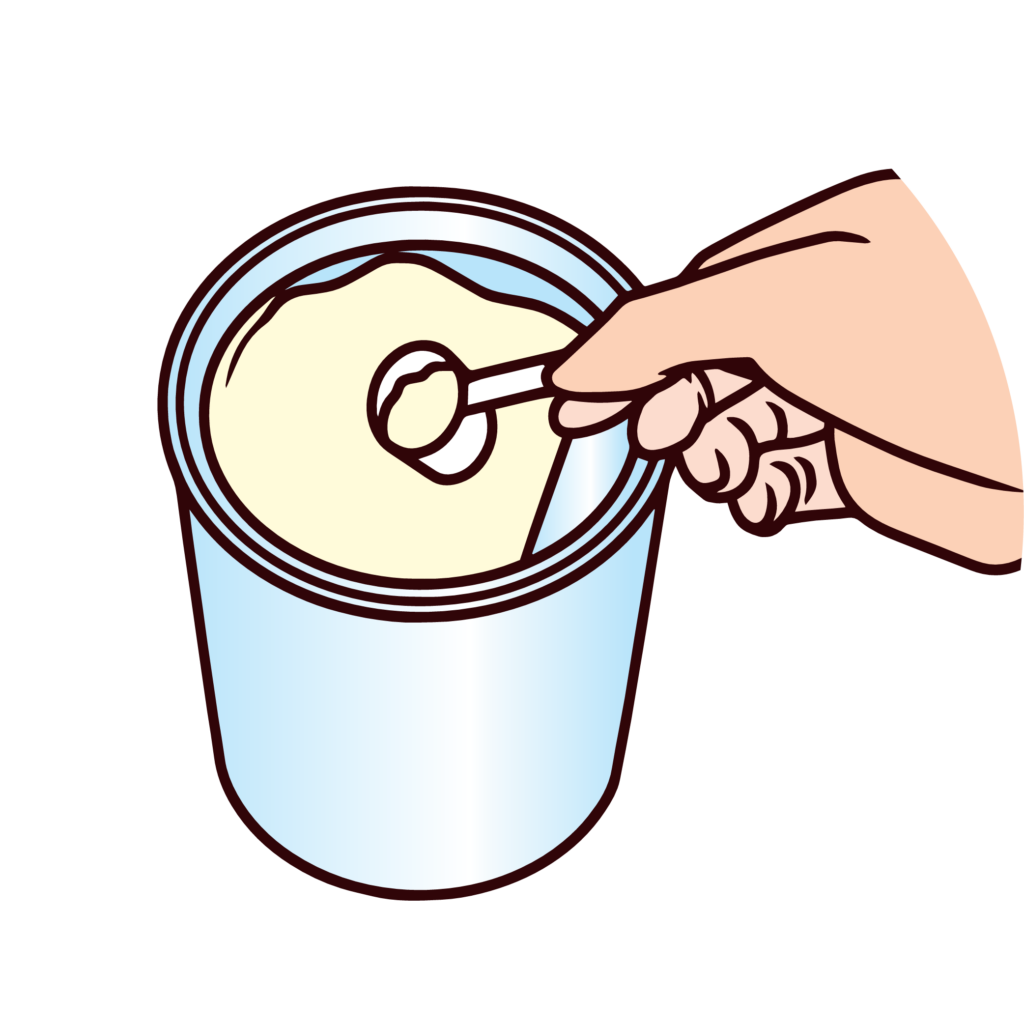 Step 3:
Add 4 level scoops of powder to 200mL of safe drinking water. Stir or shake briskly to dissolve the powder.
Step 4:
Serve immediately and discard unfinished drink within 2 hours.
Dental Hygiene: Encourage your child to drink from a cup and to drink water regularly. Take your child for a dental visit regularly.
It is safer to prepare each drink as needed and use immediately after it is prepared. If a cup of made-up drink is to be prepared in advance, store at the back of the fridge (2-4°C) and use within 24 hours. Discard any refrigerated drink not used within 24 hours.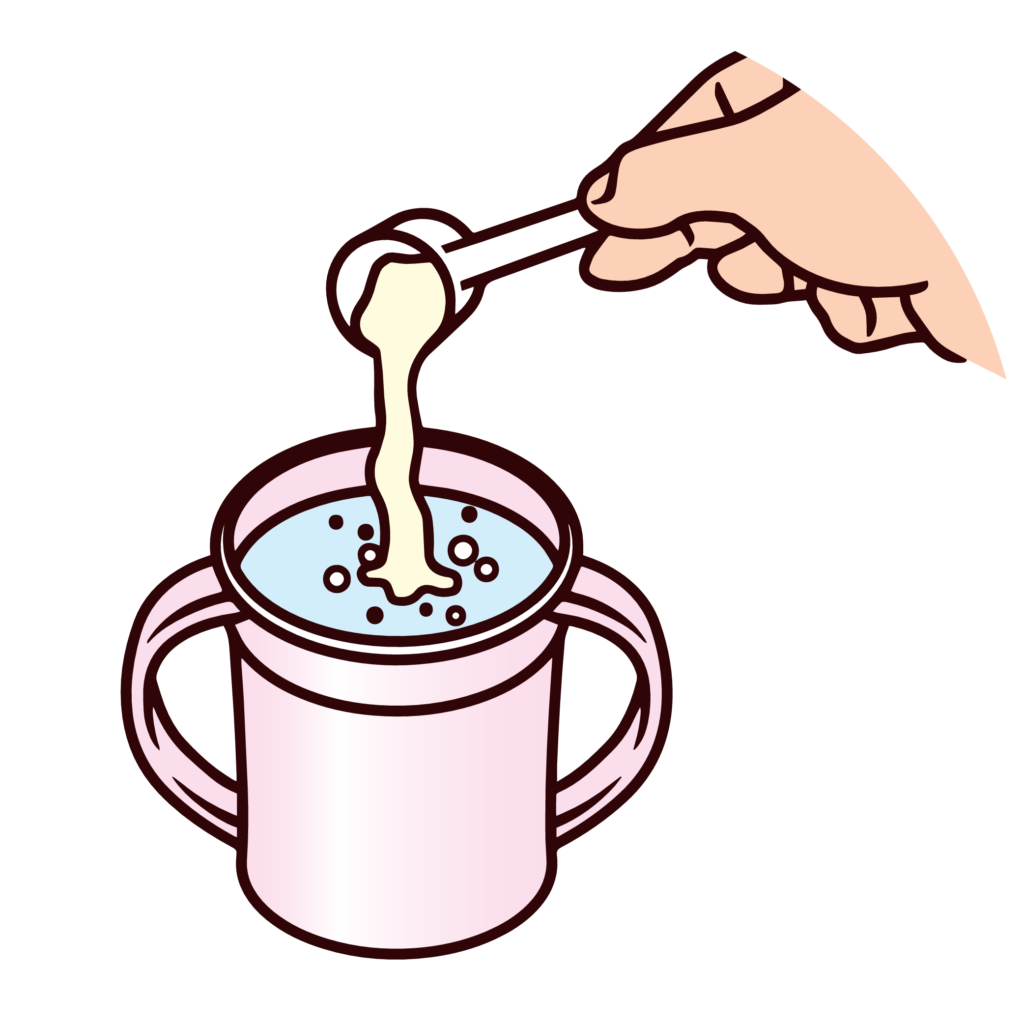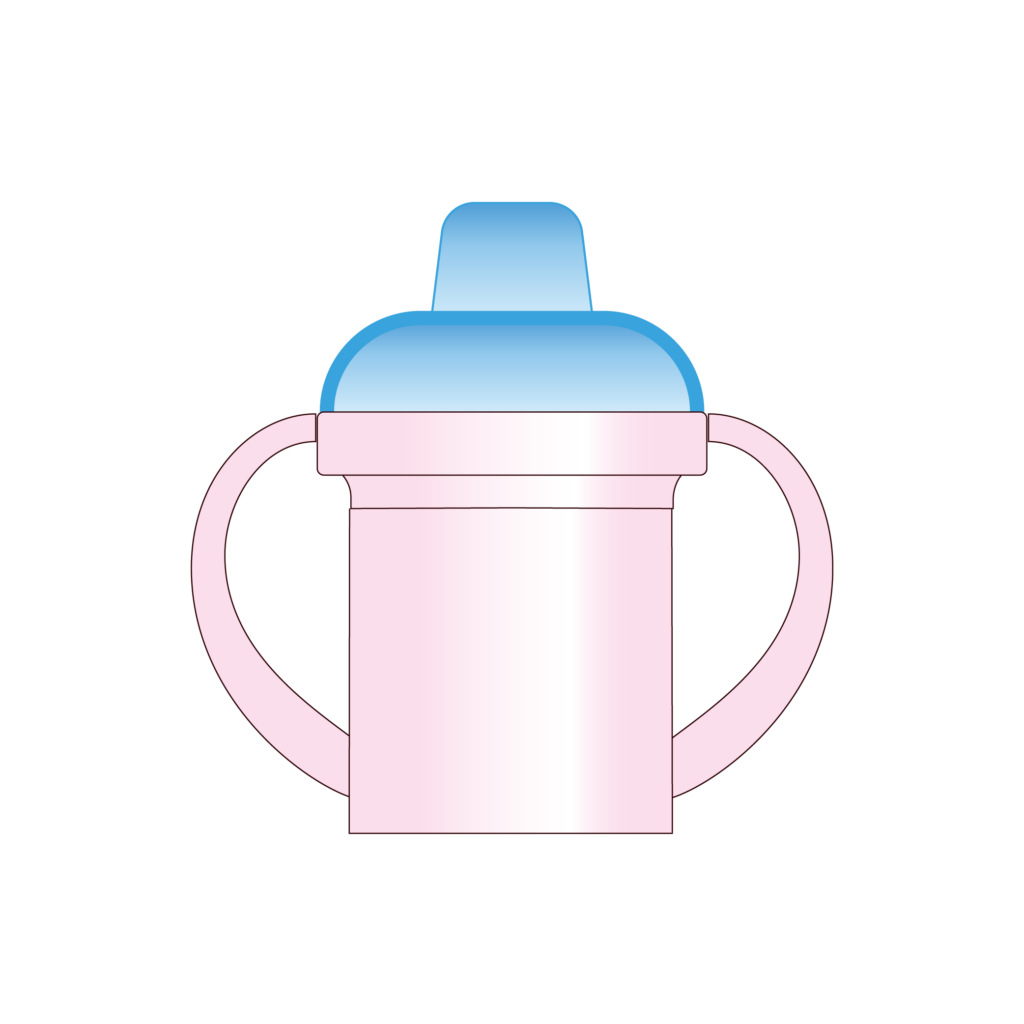 Careline Testimonials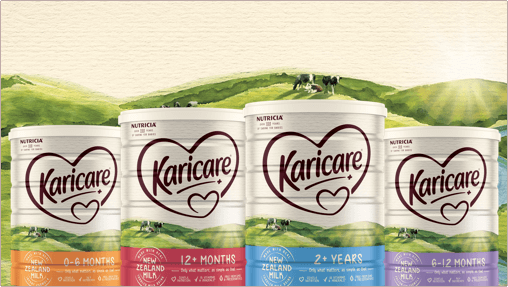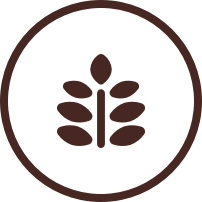 No added preservatives or artificial flavours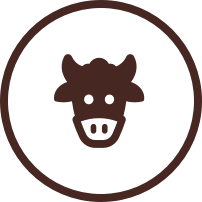 Made with the goodness of real New Zealand milk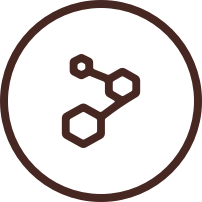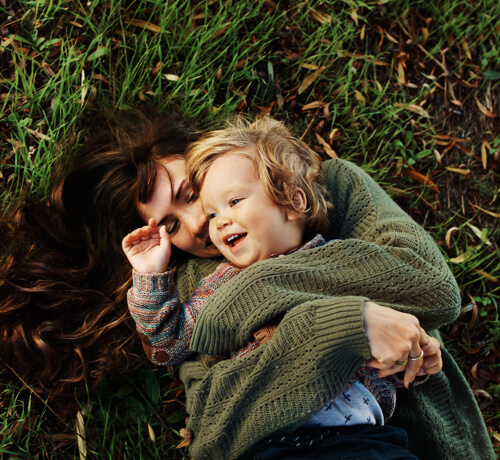 Positive parenting: embrace being 'good enough'
Whether you're an expectant parent carrying a growing bump around, or caring for baby number one, two or three, everybody wants to give their little one the best start possible.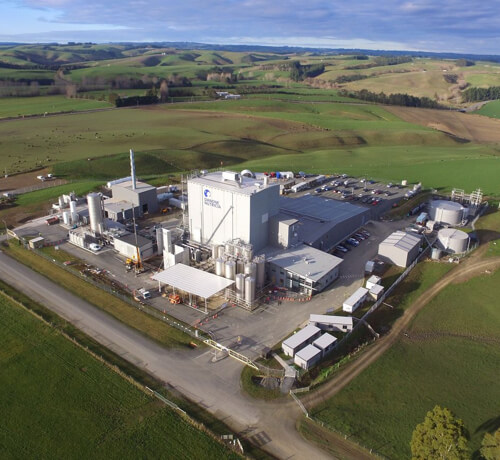 Carbon neutrality
At Karicare we are constantly looking for ways to positively impact people's health and to help preserve the planet's resources.
Karicare Toddler Gold Plus+ A2 Protein Milk Drink
From 1 year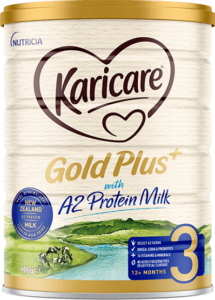 Karicare Toddler Goat Milk Drink
6-12 months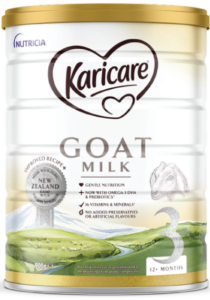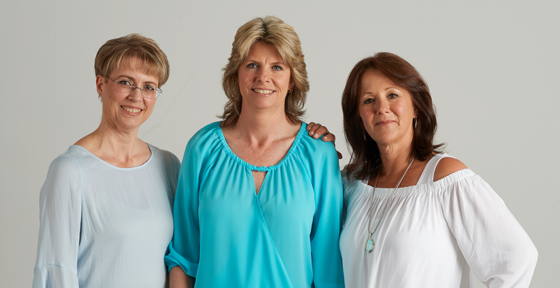 Meet our Careline Experts
Made up of midwives, dietitians and mums, our Careline can help with all your parenting questions. Your support crew just got bigger!
| | |
| --- | --- |
| Formula Stage | 12 Months + |
| Shop Link | https://www.nutriciastore.co.nz/karicare-stage-3.html |
| Swaven EANS | 9418783003117 |